Vashek is committed to undertaking the projects that speak to technology competence and know-how abilities. For each step in the project being executed, we at Vashek do our best to perform tasks with responsibility by using knowledge, creativity and skills to the utmost and efficiently.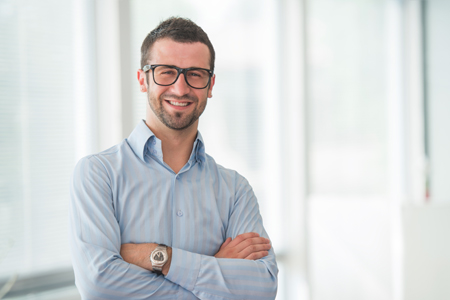 Vashek exercises the activity that guarantees a successful and seamless project run. Our development and management processes are plain, well-tuned and understandable for the client. We address any question, concern or idea coming from the customer's side with apt explanations, friendly discussions and to the point decisions. We are always available for calls and adjust our working hours to the business hours of the customers from other time zones.
At Vashek, it is possible to order the services with a single access point: from software development, to design of distribution packages with application installation, to a technical support and maintenance. Such "one-stop" service release saves the customer from additional product-related costs, time and allows establishing a long-tem partnership. What is more, all our services include a design of technical documentation, business analysis, quality assurance processes combined with intermediate product deliveries to the customer.
99.9% of the projects have been finished timely
Each second company customer recommends us to their partners
99% of our clients came back for another project
Every week Vashek welcomes up to five new developers
The implementation of the shortest project took just 3 hours
Last two months the number of our partners has doubled
94% of our customers order long term support for their projects
The most extensive project has included more than one million lines of code
We implemented twice more projects than last year